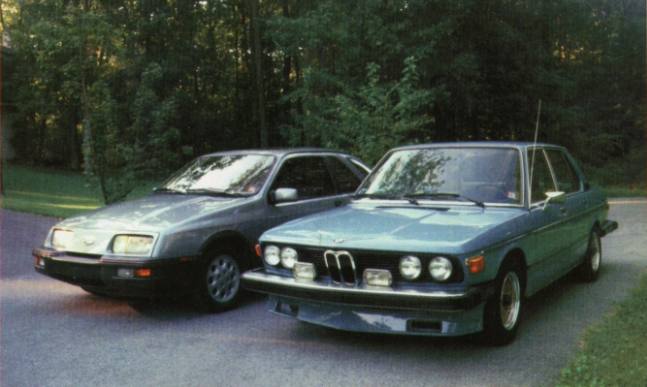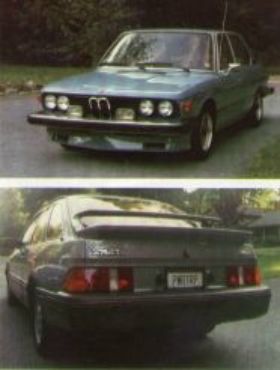 In this day and age of constant sticker shock, ever-increasing automobile prices and roads filled with indistinct econoboxes, What is an auto enthusiast of modest means to do? A second mortgage or dipping into the kids' college Fund readily come to mind, but that is not exactly the approach we want to take.
Through the power of depreciation, it is possible for a person of moderate means to drive and enjoy some of Germany's best offerings. Granted, these cars are not showroom-new, but given their timeless lines, most people on the street won't know the difference.
Since our prospects will be daily drivers, and not collectibles sitting in a heated garage, the word reliability immediately moves to the top of the list. Before putting these cars on the road, however, a full service was performed. Any part that was deemed questionable was replaced. From that point on, a strict maintenance schedule has been followed. To this, date a total of almost 300,000 miles of trouble-free service has been logged by our vehicles.
Our first candidate is a 1976 BMW 53Oi, a Fast, comfortable and spacious sports sedan. This was the first car that BMW designed specifically fow the U.S. market. The weak point in these cars is the thermal reactors: BMW installed them in the 530s, in conjunction with an air injection pump, so they could use leaded gasoline and still meet the pollution standards of the time. Unfortunately, they generated so much heat that cylinder heads had a tendency to crack. Once the reactors and air pump are made inoperative, the engine heat level returns to normal. Our 530i also has a later style head with improved water passages, compliments of the previous owner.
Throughout the years, gradual, sensible (and affordable) improvements have been made in and out: a JVC stereo system with Kenwood speakers was one of the first; a Momo/Alpina steering wheel; extra gauges with matching illumination. On the outside, the original steel wheels were substituted with a set of Rikens shod with Dunlop D60 A2s. A Ronal spoiler and Lucas fog lights were also added. In 1994 the four speed transmission was swapped with a five speed from a 1980 528i. At 60 mph, the engine rpms dropped from 3000 to 2400. Mileage also improved significantly. What a difference a gear makes!
Our second choice is a 1985 Merkur XR4Ti, a car also designed to run in the Autobahn. Since Ford stopped importing these cars in 1989, they can now be found at bargain-basement prices. As with ihe BMW, a full service (including replacing the timing belt and electronic-control module) was performed. Although the Merkur was basically sound, it was in need of a paint job; the original color was retained so it made the job a lot easier (and cheaper). This was our biggest expense.
The factory stereo was also upgraded with an Alpine system and the glass received a light tint. On the rear hatch, we installed a third brake light for safety. The most satisfying improvement, however, was the addition of a full complement of mini gauges below the radio, where a bin with four cassette holders used to be. Our Merkur now has all the gauges that the factory should have included in this high performance automobile: ammeter; voltmeter; oil pressure; and oil temperature.
Comparisons between these two cars are inevitable. Given their almost identical powerplants (176 hp for the BMW vs. 175 hp for the XR4Ti), their German origin and their indisputable breeding, it would be impossible not to ask: How do they compare? Is one faster than the other? Do we have a favorite?
Suffice it to say that they both have their attributes. The BMW's superb ride is unrivaled; so is the smoothness of it's inline six engine. Although its off-the-line performance might not be quite like that of the turbocharged Merkur, its top end speed is superior. The XR4Ti is less patient, more of a let's get going now type of automobile.
One thing is certain: regardless of choice, the ride is always first class with either member of this Teutonic team.